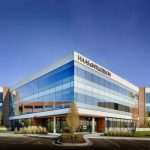 Business Description
Haas & Wilkerson Insurance is a Midwestern, third-generation, family-owned insurance agency that takes great measures to care for their clients, helping protect their assets, and mitigate risk.
The experienced professionals at Haas & Wilkerson Insurance partner with you to serve as an extension of your risk-management team. They take an interactive and relationship-centric approach to understand your goals, risk tolerance, and the cost drivers impacting your business.
Once they see the whole picture, they collaborate with their insurance company partners to develop a program tailored for your specific needs. Their seasoned team of producers, service professionals, loss control, and claims and risk management professionals serve as part of the comprehensive risk-management strategy to support and protect your business.
Establishing a relationship based on trust and idea sharing is the foundation to developing a successful risk-management plan. Let Haas & Wilkerson Insurance help you manage the wide range of risks and exposures that present themselves in today's business environment through their commercial insurance solutions.